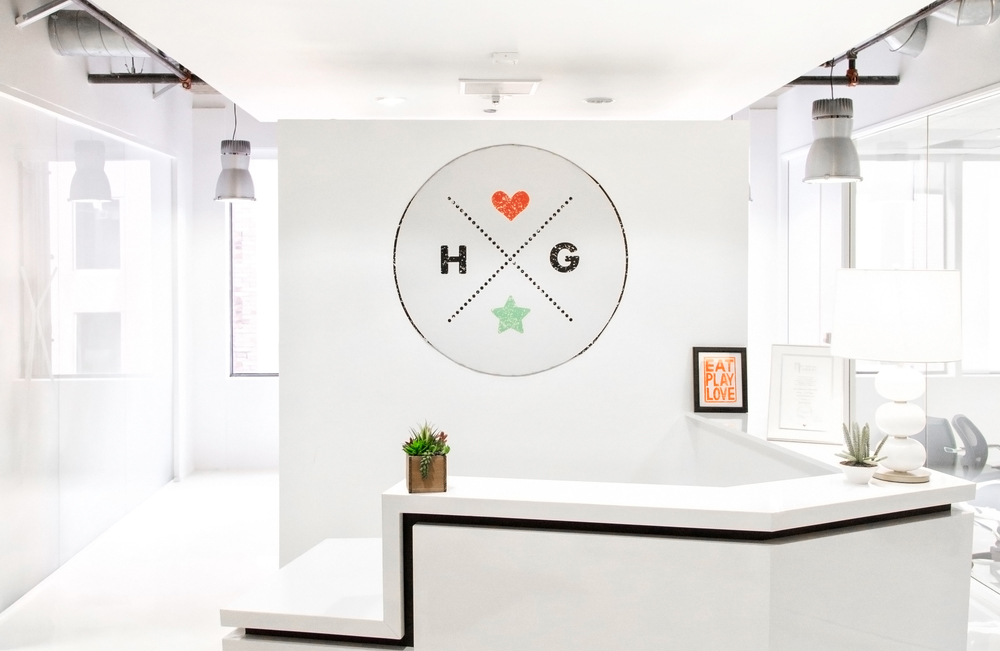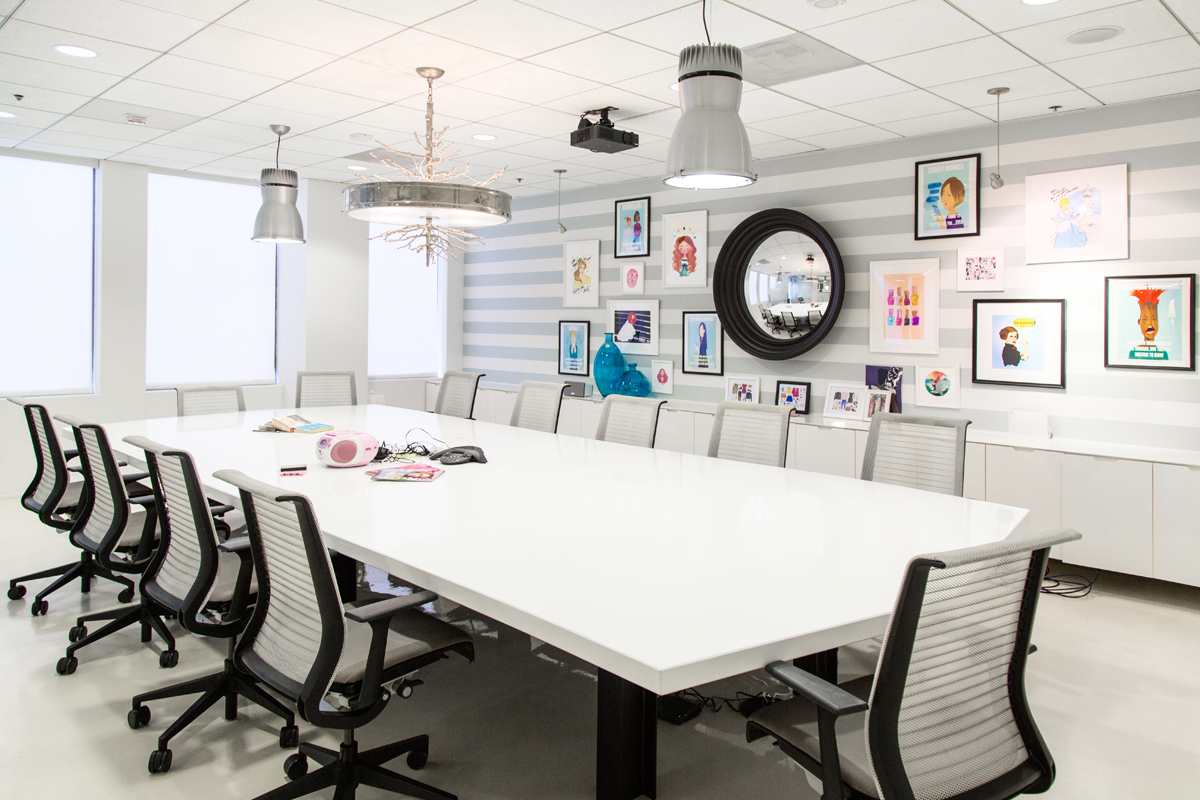 HelloGiggles played nice on the internet. And won. The company, founded in 2011 by Zooey Deschanel, Sophia Rossi, and Molly McCleer, had one initial goal: to be a place to make the internet smile. Almost five years later, the site has turned its posi content readers into full-fledged giggle junkies, with a reported readership of 18 million uniques a month.
Sales Director Evelyn Weisskohl told us, "I was a fangirl before I worked here. This office is exactly like reading the site, but in real life."
At the moment, IRL, HelloGiggles has a staff of 29-- 4 of whom are based in New York. It's a number that Sophia expects to at least double over the next two years, as the team also intends to take over the office space next door.
A recent acquisition by Time Inc. for a reported $30 million, is making the expansion possible. Sophia, who is staying on and will report to Time Inc.'s executive VP says, "It feels very validating to go from my apartment to being a part of a public company like Time Inc. We are going to be run independently but have all the benefits of this legacy brand as partners."
We popped into the company's DTLA office on the heels of the purchase and in anticipation of Sophia's trip to Dallas for Create & Cultivate this January. Click through to get the deets on their digs and the happiest staff, maybe, ever.
All images courtesy of Jeff Mindell.
HelloGiggles office designed by Clayton Asher Doyle of Plantation Design.