Photographs shot by founder Davis Factor.
Relax, work or socialize in Smashbox Studios' reception area. Home to a world-class bar and cafe, fully stocked Creative Library and a commercial kitchen, this space is ideal for hosting events.
Studio 1: Lightbox is one of the most desirable and exclusive studios in LA.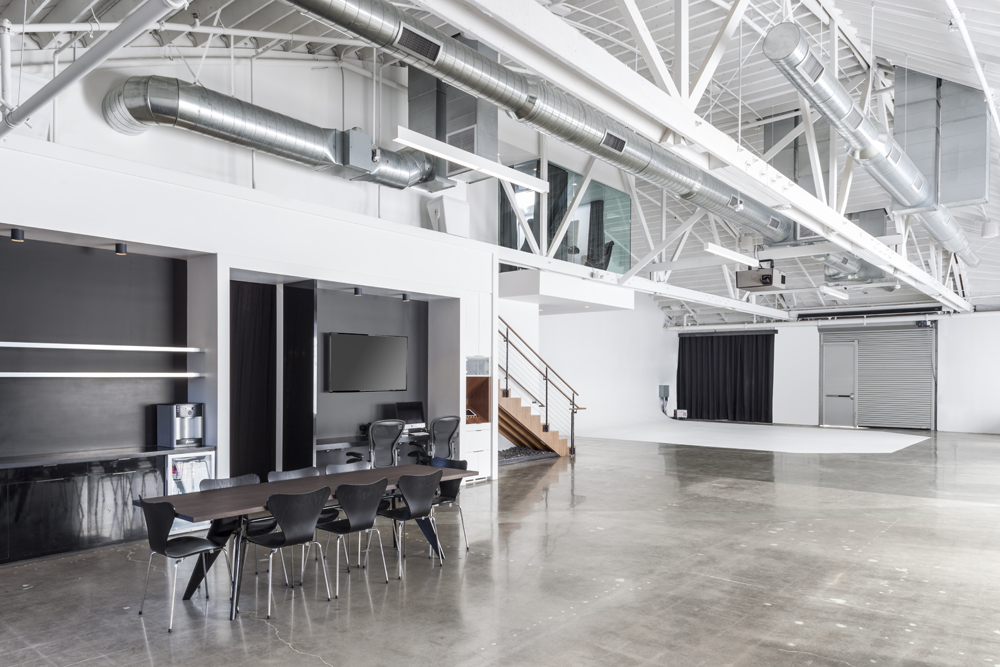 Studio 3: Blackbox boasts a large corner cyc and 22' ceilings complete with a grid making it an ideal space for film and photo shoots.
Studio 4: Bigbox, the ultimate in versatility, features 4,000+ square feet of shooting space, a huge cyc, private VIP Lounge, private restroom and state-of-the-art hair and makeup stations.
State-of-the-art hair and makeup stations.
In 2015 Smashbox Studios in Culver City got a 5 million dollar major makeover. The legendary 25,000-square foot space with 22-foot ceilings has played host to countless photo shoots, video productions, parties. It's been a innovative and inspiring pillar in the artistic community for over 25 years.
A bright environment, bustling with creative energy, the studio is the perfect setting for collaborative magic to take place-- one of the reasons the offices are also located at the studio. Davis Factor, photographer and founder of Smashbox says, "These amazing fashion events go on all around us. There's a creative energy here that's unlike any place I've ever been."
Ginny Chien, Executive Director, Global Consumer Marketing, says of working with the company, "Check the egos at the door. You have to come in, be open, accept the fact that you work with some outstanding people, and jump right into it."
In 1996, Smashbox launched Smashbox Cosmetics, a makeup line developed to meet the demanding needs of their shoots. It's the only beauty brand born out of a real studio. But as Factor says, "This is a real place. We have makeup that we're using on trendsetters every single day, and everyone gets a piece of that. No other cosmetics brand can make that claim: created, tested and photographed at a real studio."
Take a tour of the Smashbox offices above.
More from our blog: