You asked for more content around business finances, so we're delivering. Welcome to Money Matters where we give you an inside look at the pocketbooks of CEOs and entrepreneurs. In this series, you'll learn what successful women in business spend on office spaces and employee salaries, how they knew it was time to hire someone to manage their finances, and their best advice for talking about money.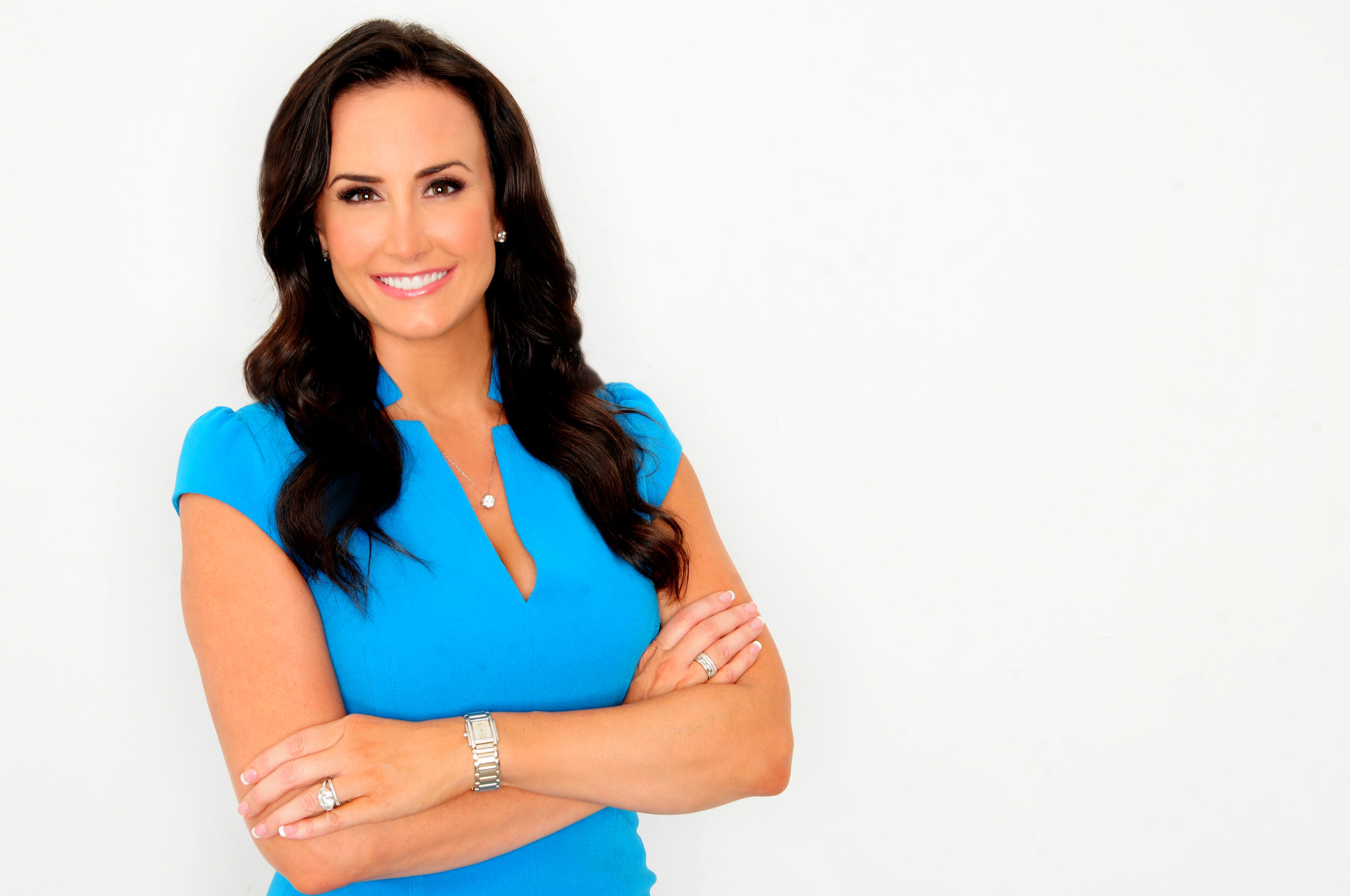 "Great people make great companies, so you need to invest in people first and foremost. No one is successful alone!"
When Kim Perell sold her first company, the cash file was so big, it exceeded the space on the receipt at the ATM. But it took a lot of hard work and grit to get to that point. In fact, Perell's first company actually went bankirupt and she fully self-funded her first startup so it's humbling to know that not every success story has a fairytale beginning.
Now Perell is helping other women join the billion-dollar club as an angel investor but that doesn't mean she has slowed down her own entrepreneurial pursuits. The reality is quite the opposite. A serial entrepreneur at heart, Perell is now a tech CEO, and author of the national best-seller, The Execution Factor which offers practical (and real) advice for the next generation of entrepreneurs.
In this edition of our popular Money Matters series, Perell gives all budding entrepreneurs a reality check with her best money advice and financial tips to get your passion project off the ground. Just be ready to dream big and hustle hard.
Where do you think is the most important area for a business owner to focus their financial energy?
"As my first company went bankrupt, and I self-funded my first startup, I relentlessly focused on the bottom line. As a business owner, you have to pay very close attention to all financials—incoming, outgoing, collections, cash flow—all the financial fundamentals, including growth and profitability.
What was your first big expense as a business owner?
"Great people make great companies, so you need to invest in people first and foremost. No one is successful alone! We all bring different strengths, talents, knowledge, and experience to the proverbial table. The more we can recognize, nurture, bridge, and leverage these differences, the more effective, productive, successful—and, ultimately, the happier we will be."
How did you decide what to pay yourself?
"When I first started my company, I didn't pay myself and I continued on that trend for a very long time, and continued to re-invest in the company."
How did you decide what to pay employees?
"We would pay competitively based on market value in addition to equity, and I'm also a big believer in goals and paying on the achievement of goals. Setting specific financial goals for people and teams and the company creates a win/win. Everyone is successful and aligned."
What are your top three largest expenses every month?
1. People
2. Rent (we have 21 offices)
3. Technology infrastructure investment
How much do you spend on office space?
"My first office was my kitchen table and from there I moved up to a windowless storage room as our first official office. It's a wonder anyone worked for us. We were extremely scrappy when we started. Big office leases have bankrupted many start-ups, so I encourage entrepreneurs to be conservative on big overhead commitments. Today, many years later, as a global tech company, the amount we spend on office space is significant, as we have 21 offices across the globe. Cost varies greatly by city and the number of people in a specific office. Our offices in the bay area, NYC, London, and Singapore are particularly expensive."
How much do you spend on employee salaries?
"People make up the largest % of our overall budget."
How much are you saving? When did you start being able to save some of your income?
"I remember when I sold my first company in 2008. I was, ironically, in Vegas for a conference when the buyer wired the money into my account. I remember going to the ATM, and the cash file was so big, it exceeded the space on the receipt. I started jumping up and down just thinking, Oh, my gosh. I can't believe this actually happened.'
"Then I went back to work. I worked so hard to get to that point and am so appreciative and grateful for the opportunity that I've been given, that I must ensure that I continue to live a very responsible lifestyle. That was really the biggest turning point in my life. Up until that day, I was investing every dollar back into my company and I was finally able to see the reward from all my hard work."
What apps or software are you using for finances? How did you decide when to hire a financial advisor?
"When I first started the company in 2003, I used Quickbooks and I ran all the financials myself. As an entrepreneur, being close to the financials is key, and I was especially aware as the company I was with previously went bankrupt. The keen understanding of the business metrics is also what enabled me to successfully sell the company later."
Do you wish you'd done anything differently in your financial journey as a business owner?
"Dream bigger. While caution can be a good thing, don't let it stop you from reaching your full potential. Allow yourself to dream bigger and reach for greater success. Now I think bigger and dream bigger in every aspect of my life. When you dream, dream big!
Why should women talk about money?
"Everyone should talk about money, and especially women who tend to talk about it less. I would encourage women to ask more. Often times, success starts with an opportunity, and then delivering great results leads to more opportunities. If you're stuck and don't know how to get that first opportunity, the best way to start is by asking for what you want.
"Ask for the promotion. Ask for the raise. Ask for the opportunity. If you don't ask, you won't get. The worst thing that will happen is you don't get it, but I've found that most of the time just the simple act of asking opens up the door to even more possibilities.
"For women to reach the highest levels of leadership, the ability to understand the numbers and metrics of a business (and the sector you operate in) is key, and women are generally exposed to this less. Understanding the numbers lets you speak the same language as everyone else, especially in management and leadership.
"Objective metrics also reduce the potential of gender bias because they are data-driven. I would encourage women to run towards the opportunity to gain exposure and understand the P&L and the financial fundamentals of your business and the sector you want to work in. Focus on how to improve and impact it in your role and in your team. Every role has some financial or key metric impact—how are you helping to drive revenue/growth, or profitability, i.e. reducing cost or allowing the business to gain greater leverage or increase efficiency."
Do you have a financial mentor?
"My Dad. My dad was an entrepreneur who often struggled and he taught me the concept of having "F YOU" money, which means you should strive to always have enough money (at least six months worth of savings) so that you never have to rely on a job that doesn't suit you. If you are financially in a position where you are not dependent on each paycheck, it will allow you to make better life decisions that are more aligned with the vision you want for your life."
What is your best piece of financial/money advice for new entrepreneurs?
"I've become an active angel investor and I tell all entrepreneurs and the companies I invest in to follow the two by two rule: it's going to take twice as long as you think to achieve your goals, it's going to cost twice as much, and you are not the exception. To this day, I continually remind myself of this in whatever I'm doing financially, professionally, and personally whether I'm going to remodel a house and it's going to cost me twice as much and take twice as long. If I'm going to buy a business at a certain amount, it's going to cost me twice as much. Just knowing that it is going to cost more and it is going to take more time than anticipated helps create both the financial framework and the mindset."
What was the biggest money lesson you learned since starting your company?
"How true the 2x2 rule is. Everything is going to take twice as long and cost twice as much as you originally thought."