Kiara LeBlanc, Saje Natural Wellness VP and Creative Director, knows it can be a challenge to stay on top of your personal wellness amidst a hectic day on the job. When she needs a reboot, she reaches for essential oil blends to help shift her mind and body into a greater state of wellness whenever she needs it, wherever she finds herself.
Whether you are running from meeting to meeting, or jumping from conference call to boardroom presentation, here are three wellness tips Kiara recommends for maintaining your well-being at work.
BREATHE DEEP & CALM THE PRESENTATION JITTERS
"You've got five minutes until the big meeting – you're feeling the stress, but you want to shine. I reach for a balancing blend of geranium, roman chamomile and orange to help me get in the zone in mere seconds with the help of a Saje Breath."
How to do a Saje Breath
Pick your favorite essential oil blend (we recommend Stress Release) and roll onto the palm of your hand
Rub both hands together to activate the essential oils
Cup your hands over nose and mouth and take a deep breath
Hold your breath for a count of three, then release slowly
Repeat as often as you like (and definitely before you deliver a big presentation)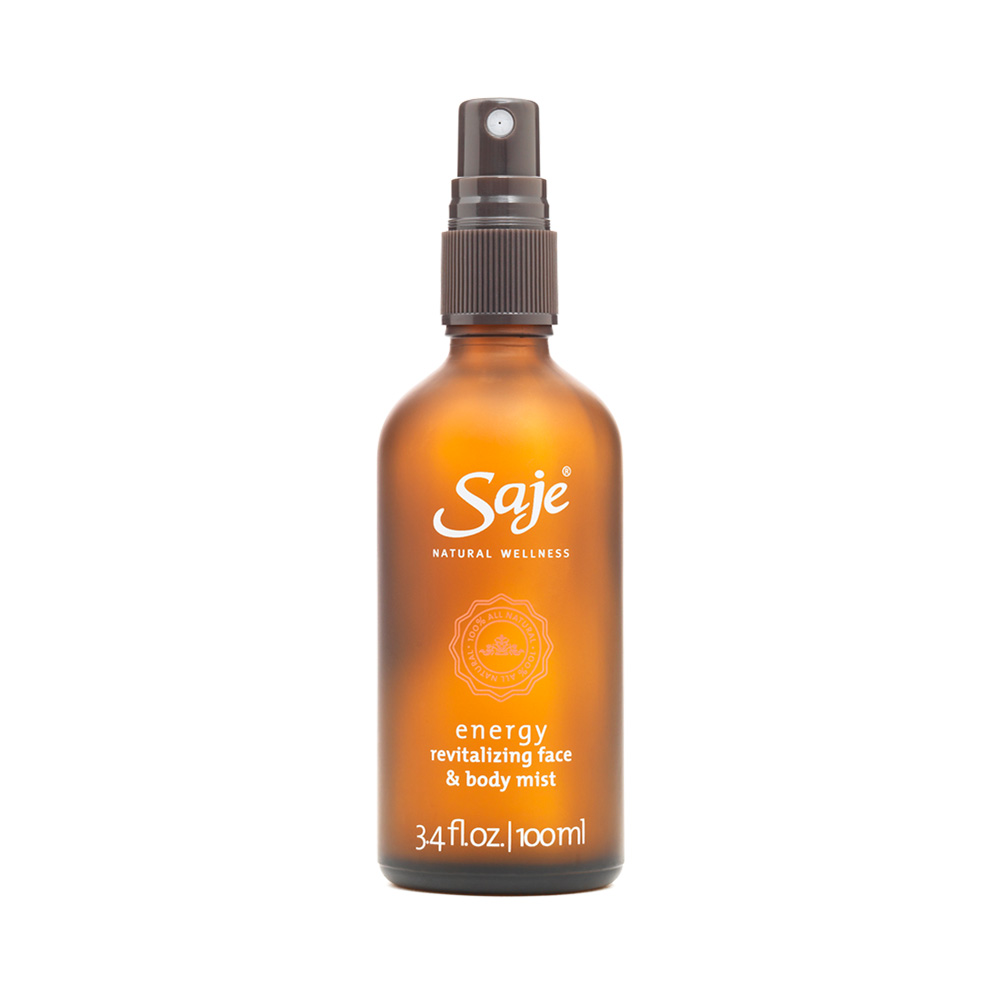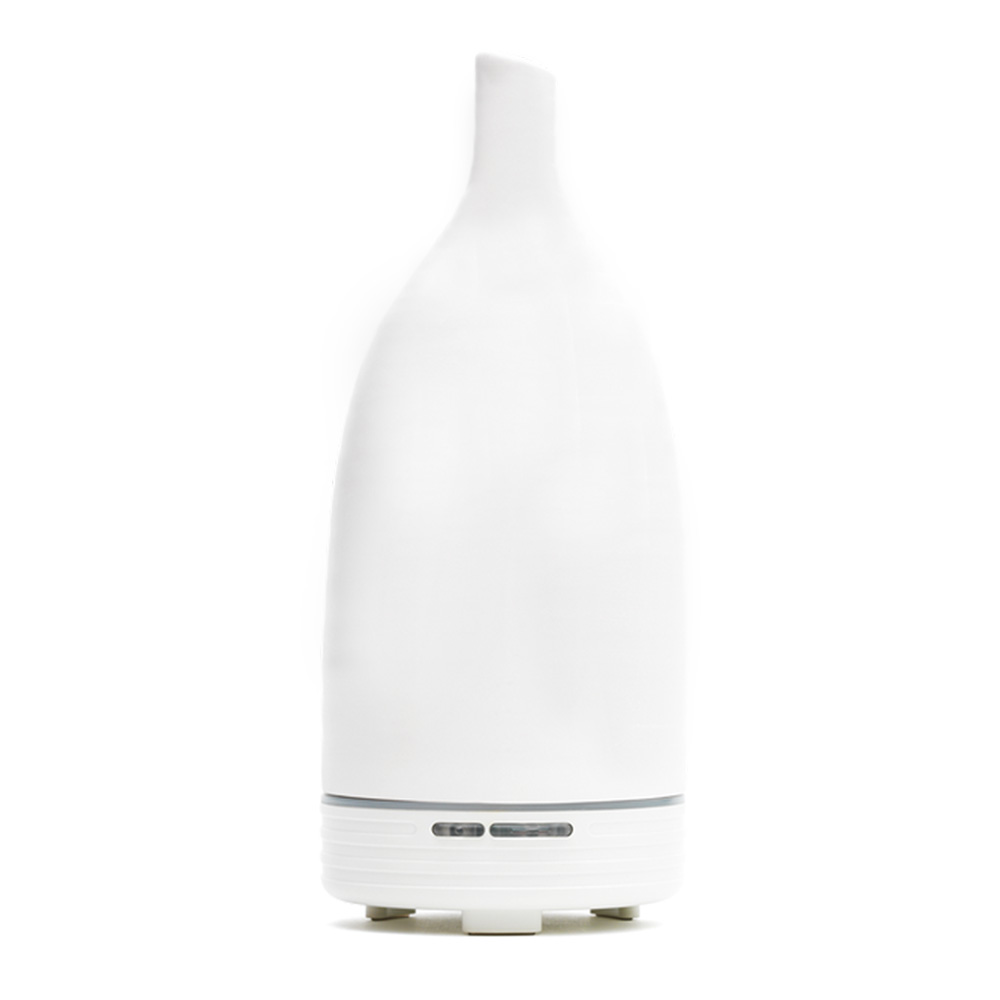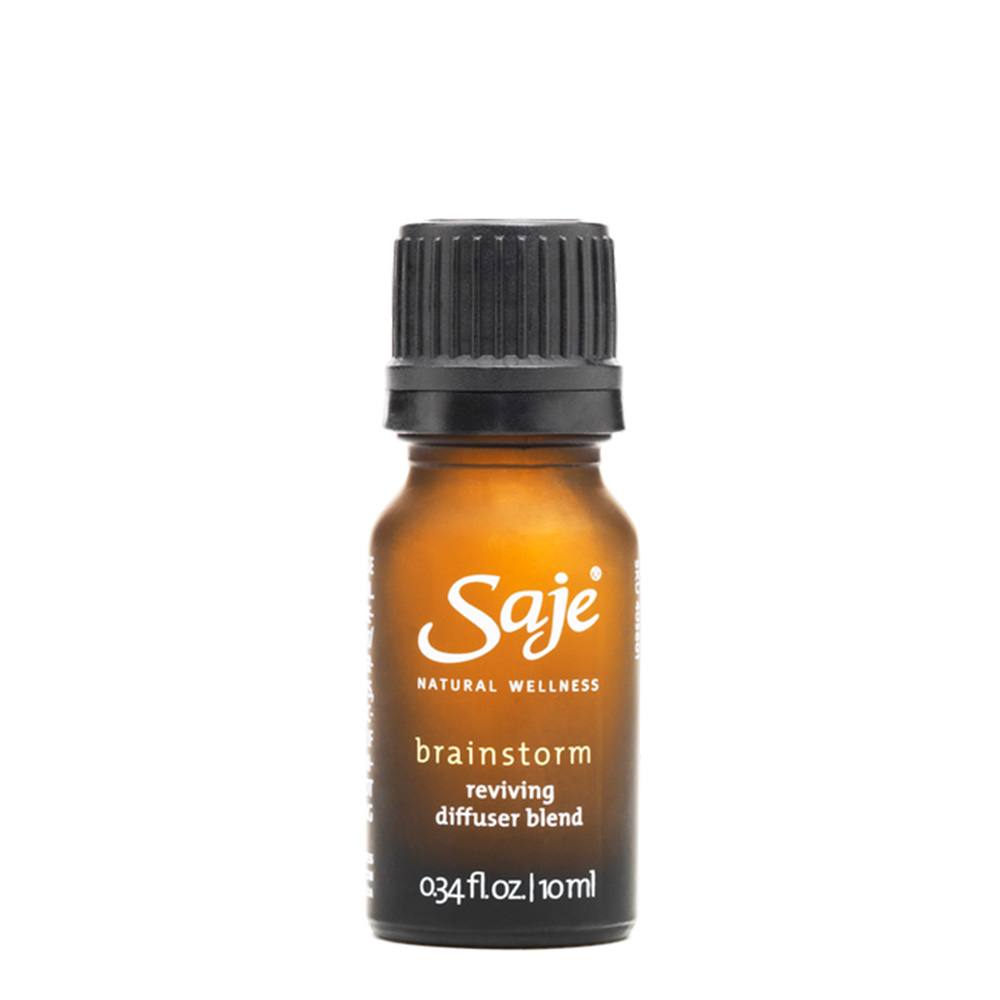 GET OVER THE 3PM SLUMP WITH A MIST
"Instead of reaching for your second almond milk latté, recharge with uplifting peppermint, bright lemon and stress-reducing rosemary. Carve out a moment for yourself by spritzing Energy Revitalizing Mist and pick your energy back up, the natural way."
Any time you need a pick-me-up, mist three pumps of Energy into the air above your head, close your eyes and breathe deep.
DIFFUSE CALM IN A HIGH-TRAFFIC OFFICE SPACE
You've got an end-of-day deadline and it feels like someone has plunked your desk down on the subway platform during rush hour. Keep an Ultrasonic Diffuser (we love the sleek aromaOm) by your desk and create a natural sanctuary, no matter how busy your office is. Our Brainstorm Diffuser Blend was formulated to help you get back on track when your attention starts to fade. Myrtle and clary sage are powerful essential oils for bringing balance and calmness to the mind.
"Diffusing essential oils is my escape to nature. Depending on the blend I choose I can create the experience I am craving. They act as a fast, natural way to tune out the buzz of my surroundings and that never ending to do list and to connect back to nature."
MORE FROM OUR BLOG