Take a look around your desk right now. Is it neat and orderly or messy and cluttered? Don't worry if yours is in the latter camp, I'm definitely there with you, too. It's not for a lack of wanting to be organized—I even asked 20 people for their work hacks to ramp up my productivity—but we all know how busy our lives are now and getting your desk in order always slides to the end of our to-do lists. Right?
So, I have been on a personal mission to organize my disorderly desk because research shows that a stylish work environment equates to enhanced well-being and increased efficiency. Basically, it's a win-win. Whether you work from home or have an office to go to, there are small (and inexpensive) things you can do to create improve the atmosphere—this chic under-$100 office décor is a good place to start.
So, we turned to some of our designer friends to share some of their favorite office finds for creating a productive and pretty desk. And bonus, all of them are available at Target for under $100. You're welcome.

Ubrands Marble Dry Erase Board
$10
"Using natural materials in a space is one of my design signatures. The allure and grace of marble is simply unmatched. With this marble patterned erase board, you can capture the elegance of the stone, even in the little things. After all, both goal-chasing and beauty lie in the details."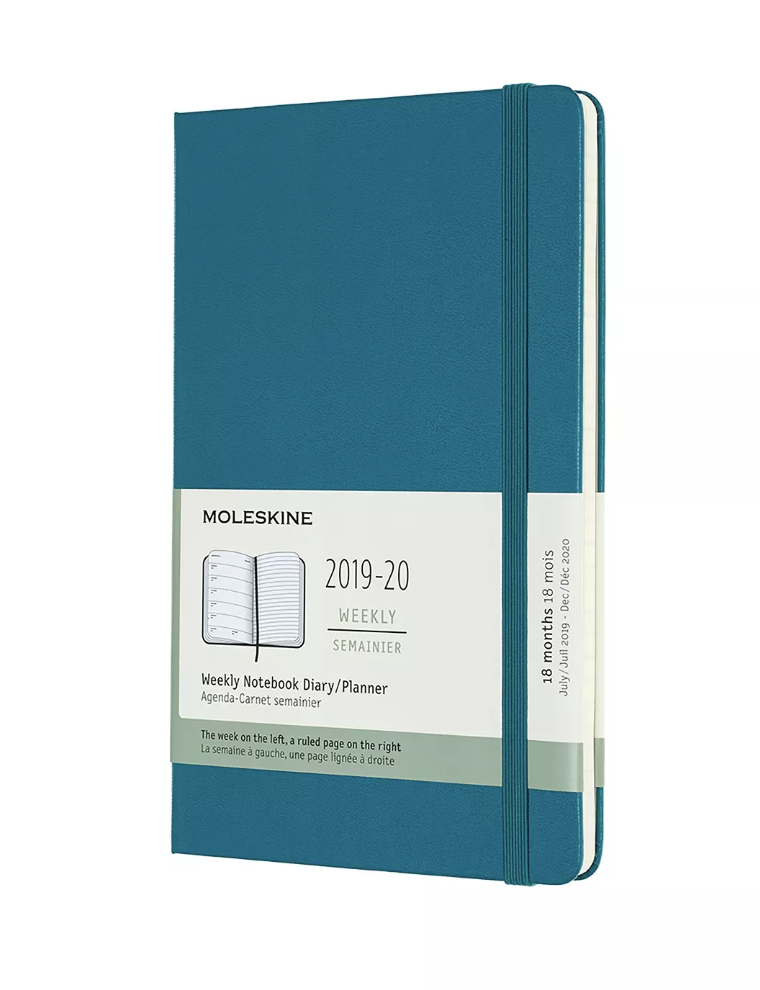 Moleskine 2019-2020 Planner
$20
"Busy schedules and appointment-filled days call for structure and endless reminders. These Moleskine planners ensure you'll never miss a commitment. They're available in a variety of colors, so you're certain to find one that tickles your fancy. My interior designer's brain insists that even my office supplies align with my aesthetic, so teal is my choice. I never mind the ocean-hued wash of color sprinkled about in my space because it only enhances the gold accents in the office. Gorgeous planners laying on desks and tables unintentionally act as décor."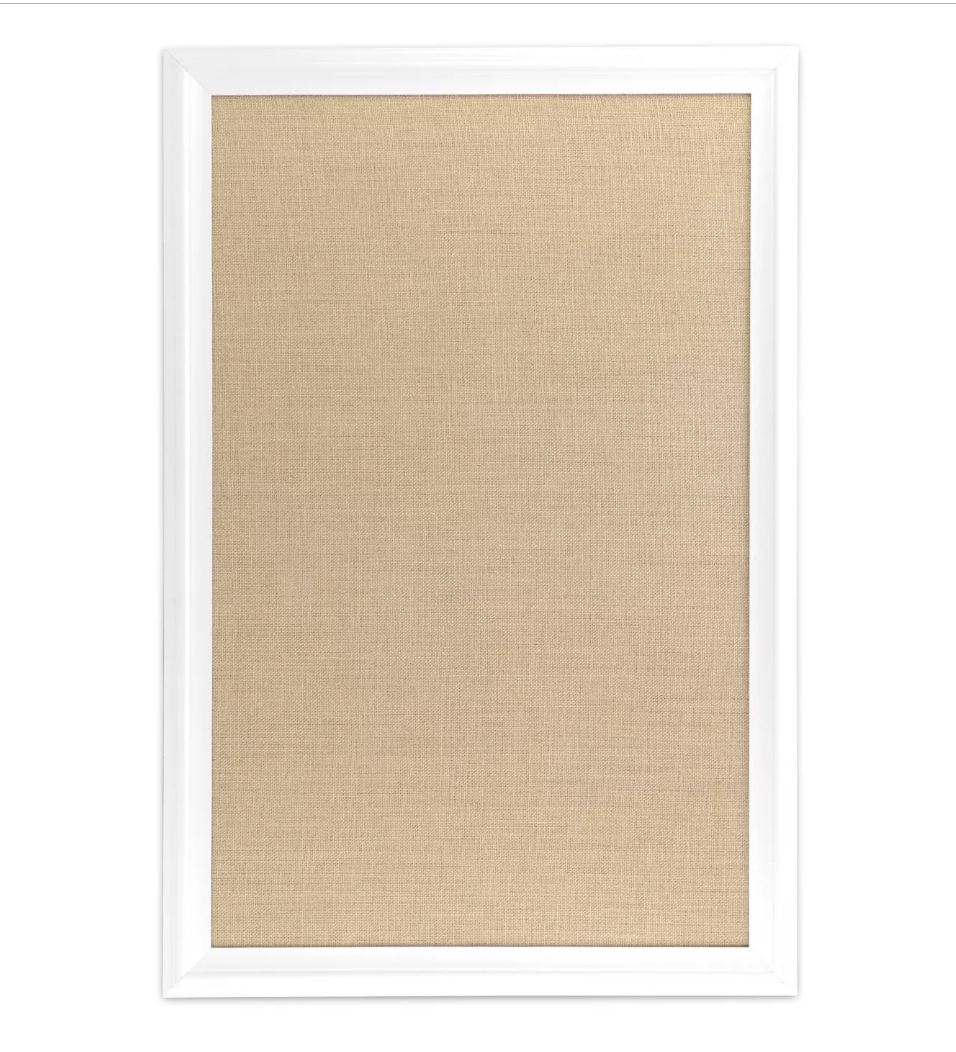 Ubrands White Wood Frame Burlap Bulletin Board
$33
"The versatility of this board is what I love. Create an inspiring vision board, post photos of your family, or add your weekly to-do list. This board can be utilized in so many ways and would be a great addition to any home or office space."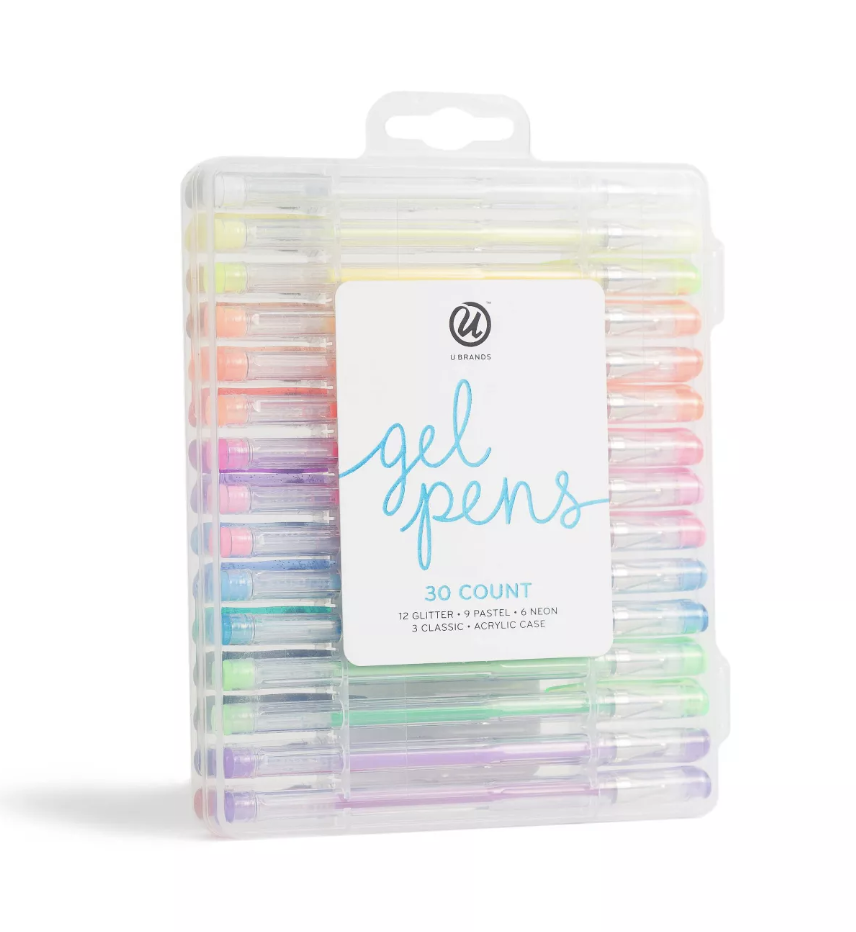 "Branding and professional image is important, and that even involves my signature. Gel pens offer me longevity when it comes to writing because they are fade-proof, and that's what I prefer when I sign contracts and important documents. The colors are bolder, and that's needed when I want my name and notes to stand out."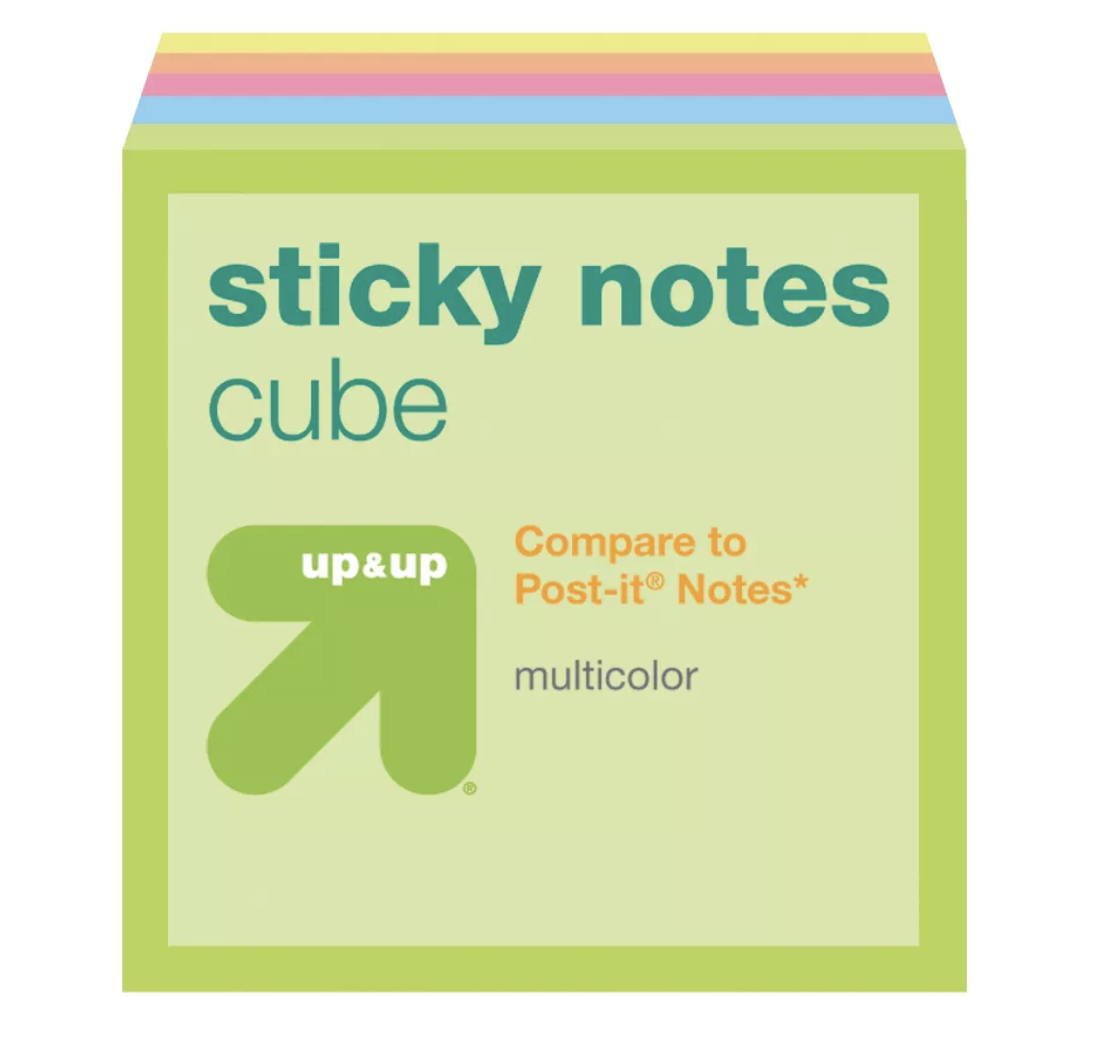 "Multitasking is the name of my game. I tend to transfer ideas from one place to the next, and sticky notes are perfect for that. I love that I can move sticky notes with ease versus tearing paper out and tucking it somewhere I'll never remember. They're small, transferable and brightly colored—all things that help me keep great ideas in sight as I go throughout my day."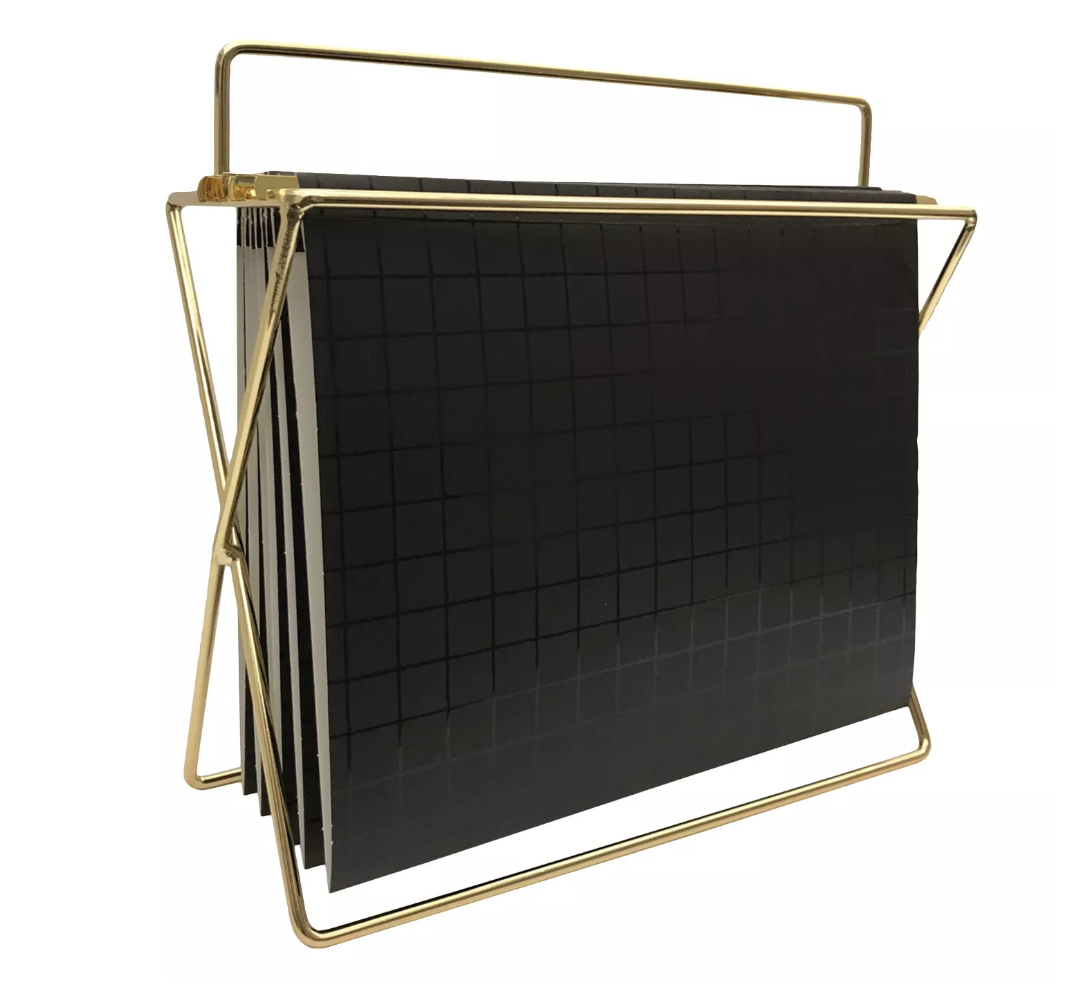 "This versatile hanging file is not only mobile, but very functional and stylish, I love the leather file holder on this."
"This catch-all pencil holder is great for all your essentials and I love the gold finish on this."
Threshold Gold Letter Tray
$11
"This letter tray is also very stylish and a chic storage option for other files on your desk."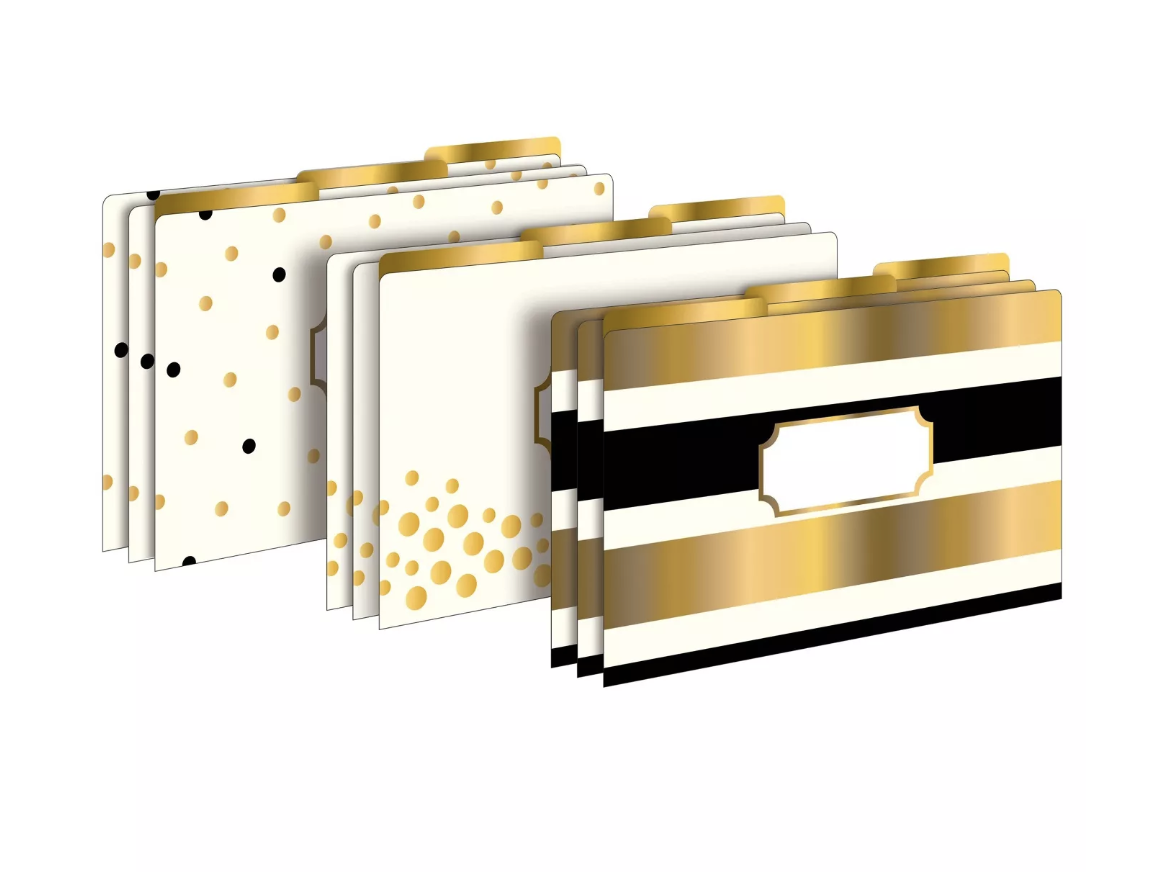 Barker Creek File Folders
$11
"I love this coordinating piece to go with the tray. It's modern design can go with boho-chic or modern rustic."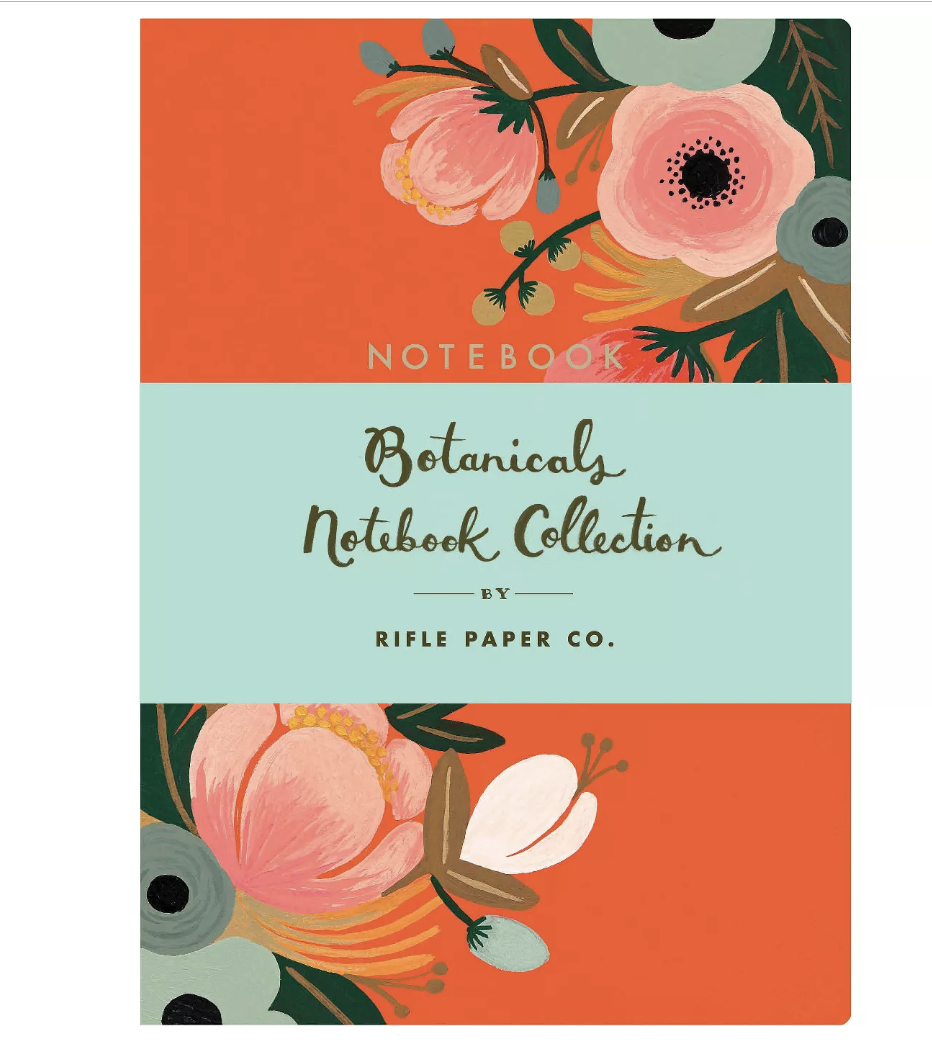 "I love the colorful florals in this notebook design, the bold orange, cool blue, and green coordinate beautifully together."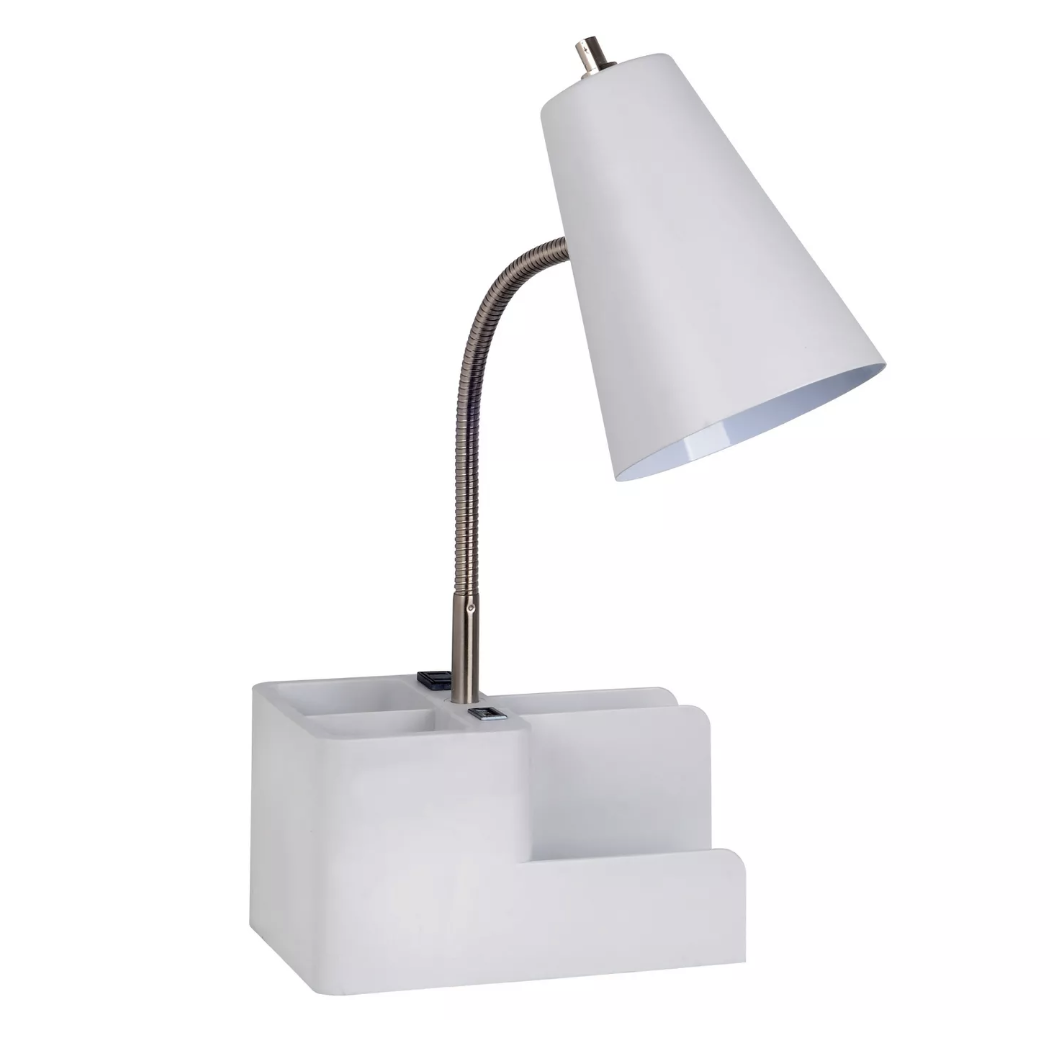 Room Essentials Organizer Task Lamp
$20
"This lamp and supply holder does double duty with adding space and organization (in a chic design) to your desk area."
RoomMates Boho Floral Peel and Stick Giant Wall Decals
$11
"I'm completely obsessed with wall decals right now and this colorful floral motif will brighten up any space."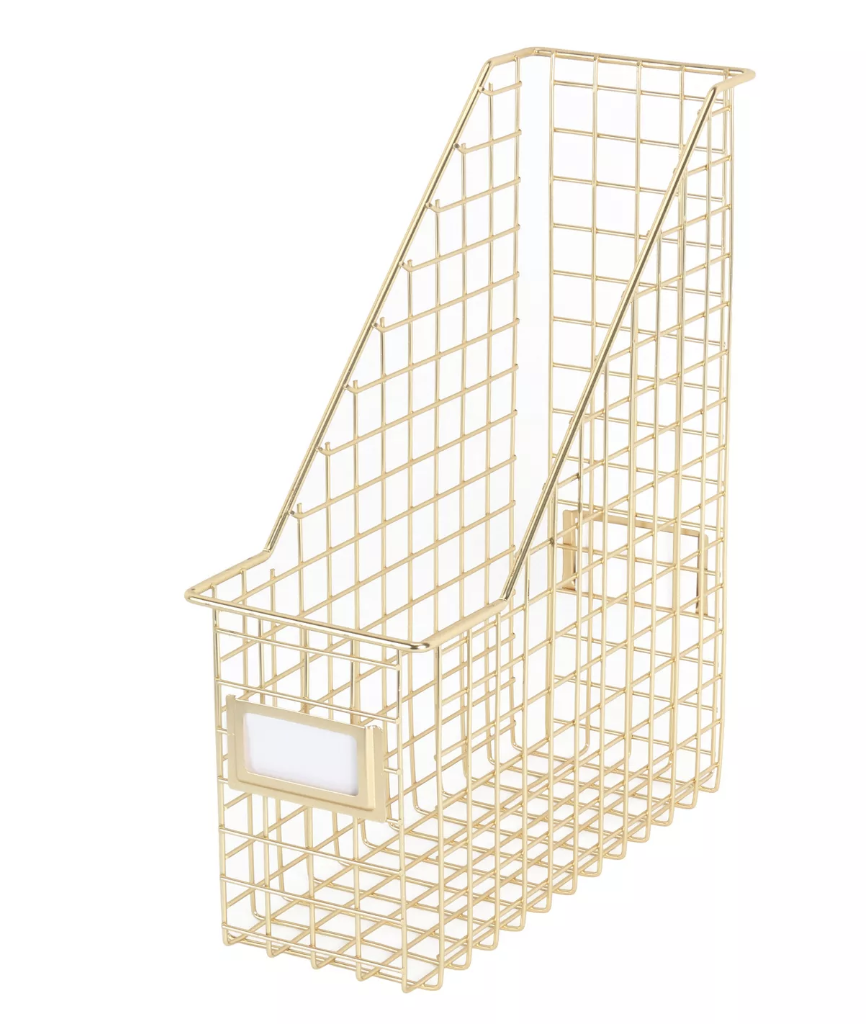 Threshold Magazine File
$13
"This is the final coordinating piece to my collection of storage for files and a catch-all for your to-do list."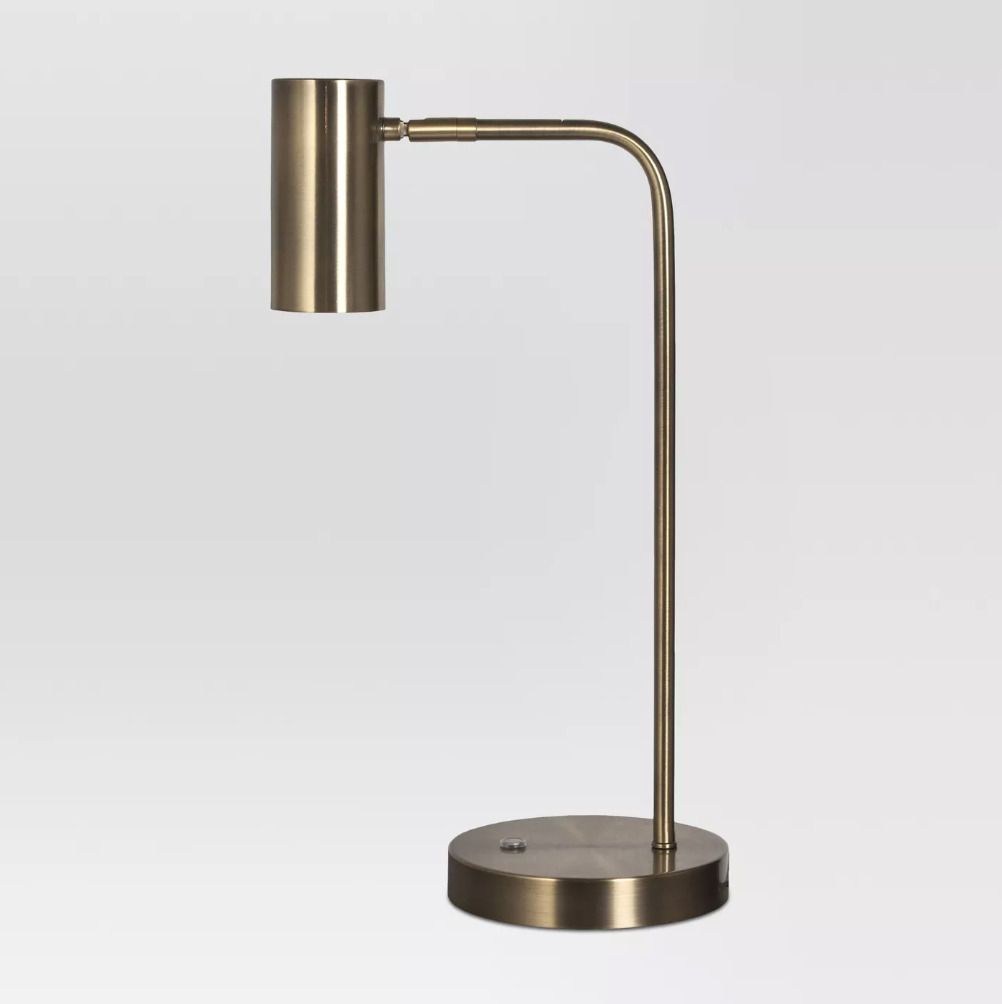 Project 62 Dean LED Task Lamp
$30
"It's a sleek and minimalistic table lamp that's great for working and reading without taking up too much room on your desk."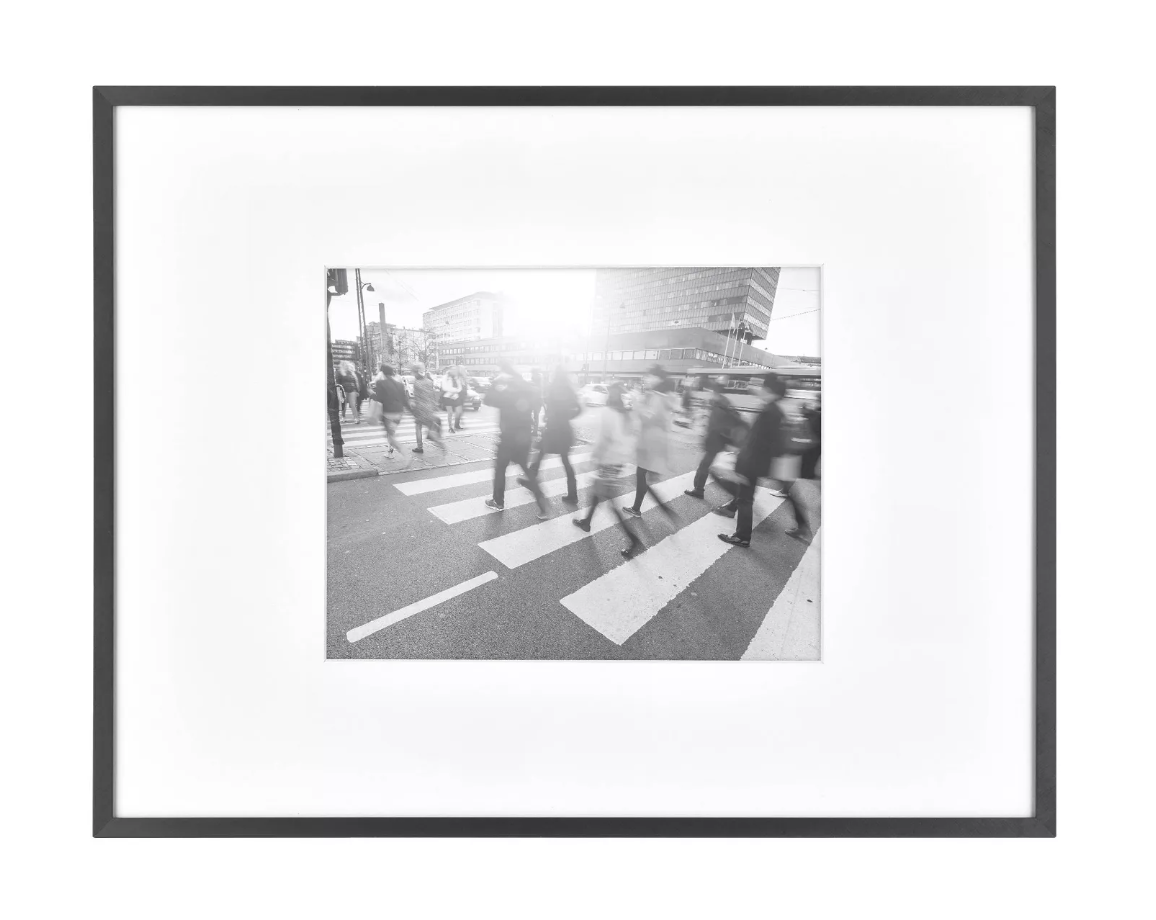 Project 62 Thin Gallery Frame
"This frame is a simple and classic way to display a personal photo or art to add interest in your office space."
Project 62 Decorative Box
$18
"This little wooden box is a great mini storage item for paperclips to remove clutter from your desk surface."
Threshold Decorative Bookend
$12
"This marble bookend is a great way to organize your book collection and add a stylish touch."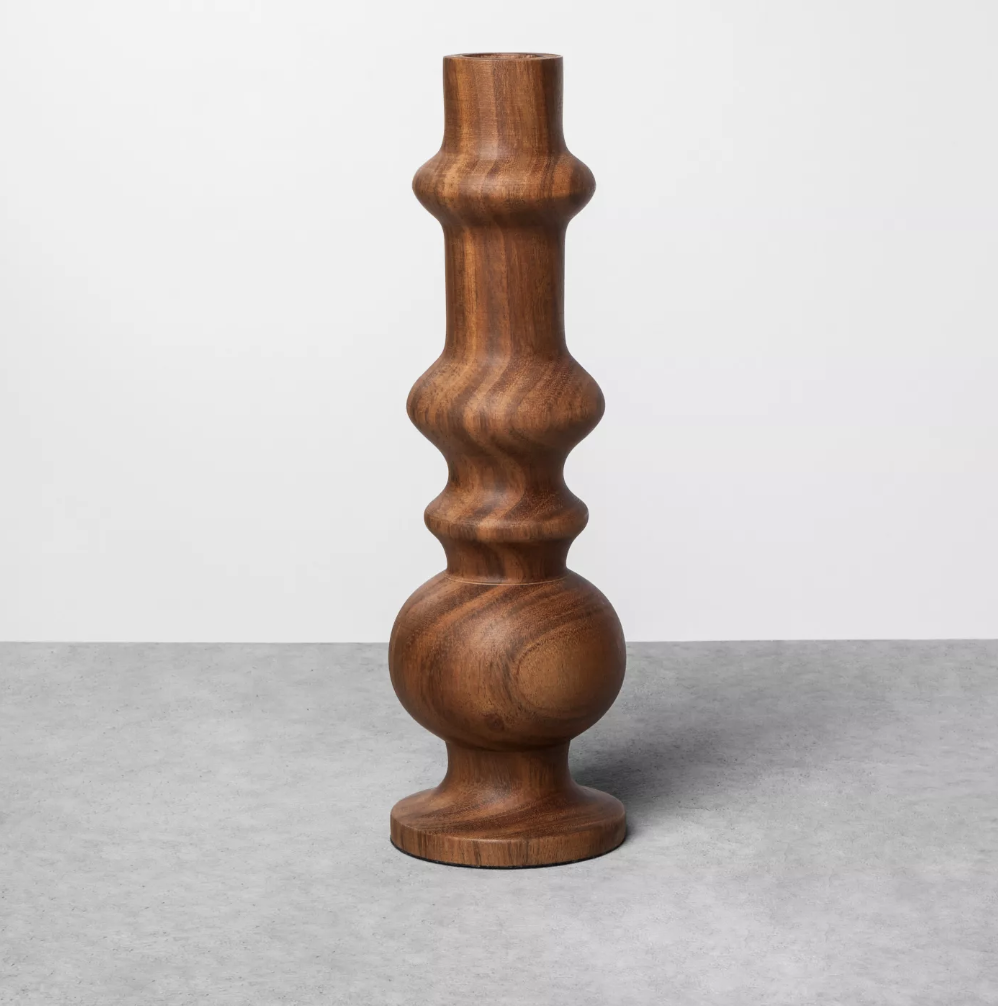 Hearth & Hand With Magnolia Vase
$14
"This wooden vase is the perfect way to incorporate some flowers or greenery and add a pop of nature to an office space."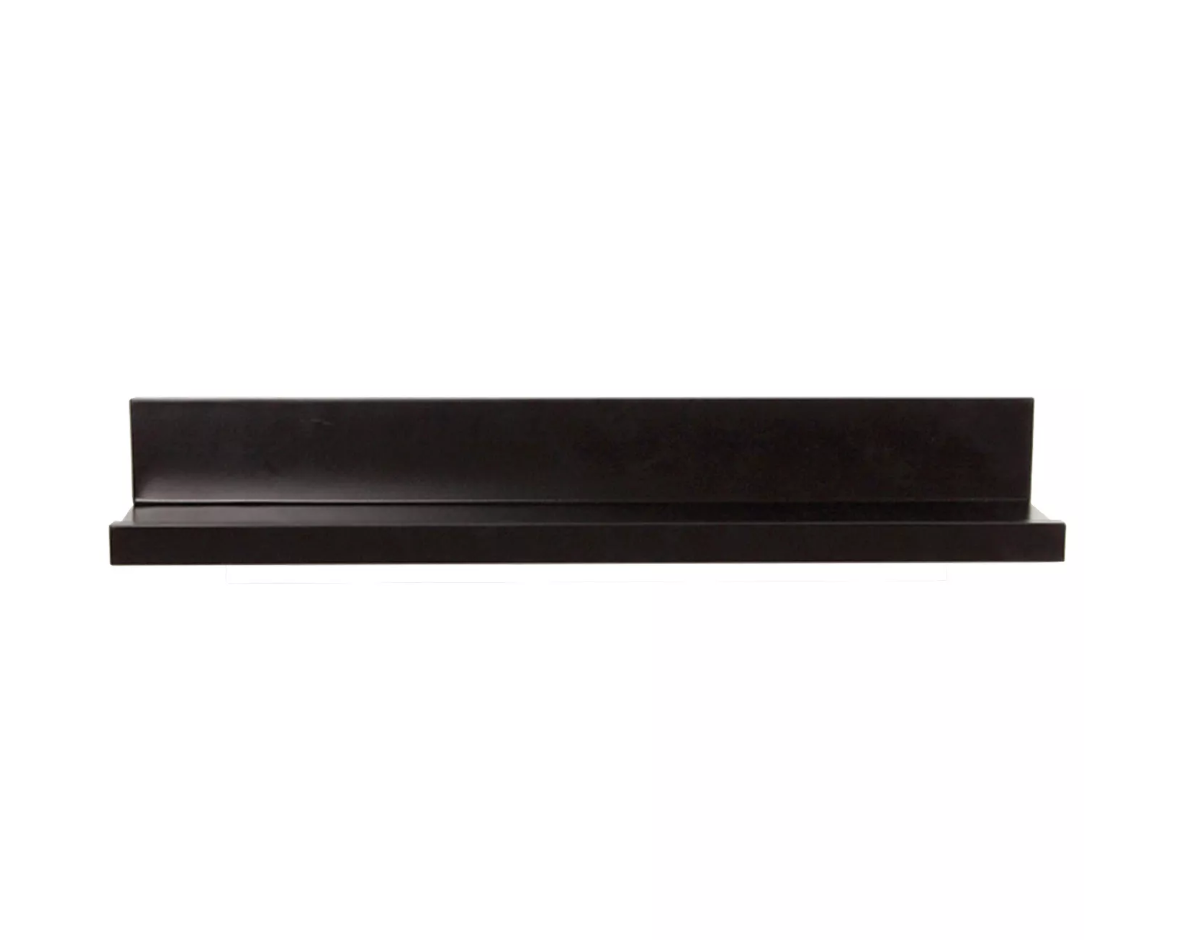 Target Modern Wall Shelf
$13
"Store that stapler, tape dispenser, pencil cup, paperclips, and whatever other bits of office minutia are cluttering up your desk on this practical wall shelf. The small ledge will keep items put while the modern design will keep the aesthetic clean."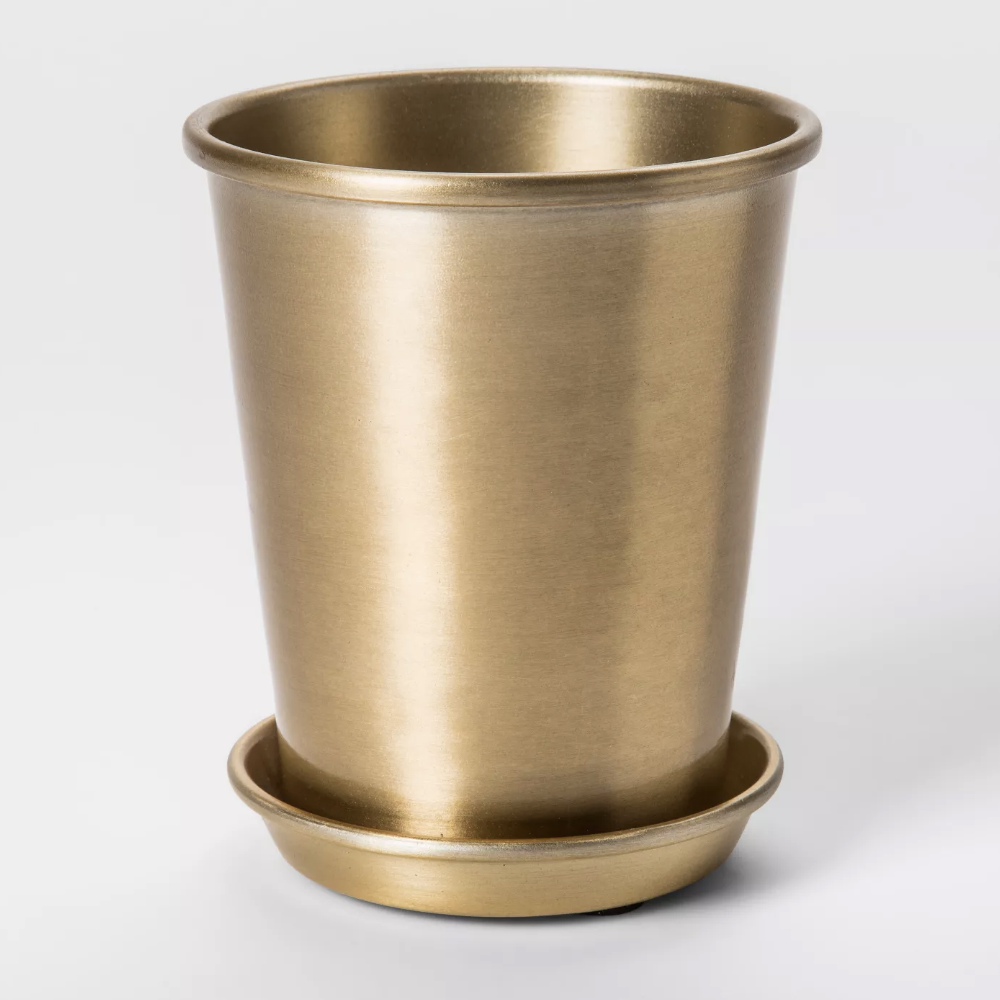 Smith & Hawken Brass Gold Planter
$8
"Speaking of pencil cups, why not store your writing utensils in this perfect little pot? Originally intended as a planter, this vessel is perfectly designed to hold your pencils and pens without shedding shavings or wayward ink. The shape is also a subtle reminder to finish up what you are doing and go outside."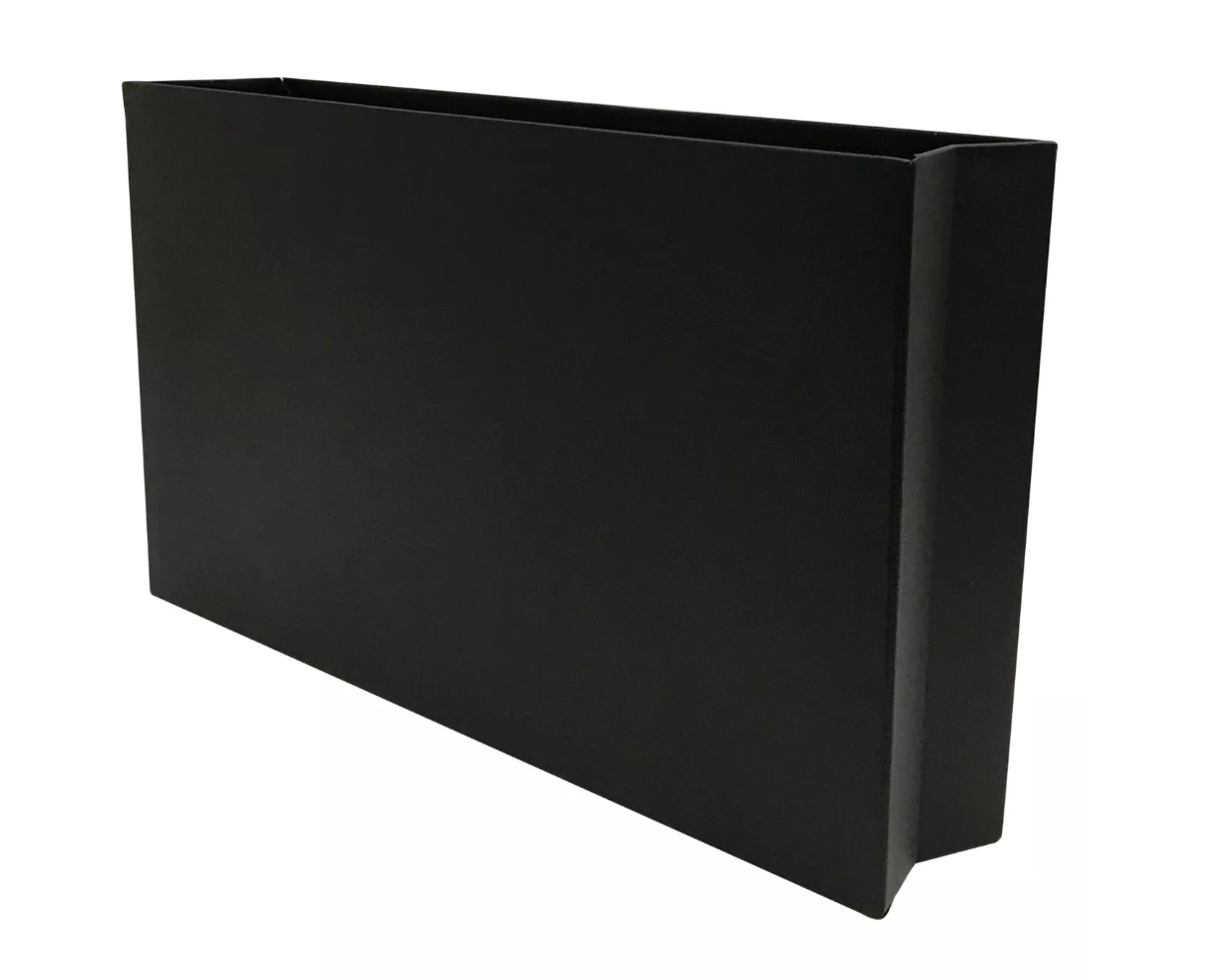 Project 62 Metal Wall Pocket Black
$15
"Files are a necessary evil but the storage of files doesn't necessarily have to be ugly. This chic metal holder will keep your files, catalogs, magazines or what-not hidden but within easy reach. The ever so subtly creased corners are reminiscent of a brown paper bag... lunch anyone?"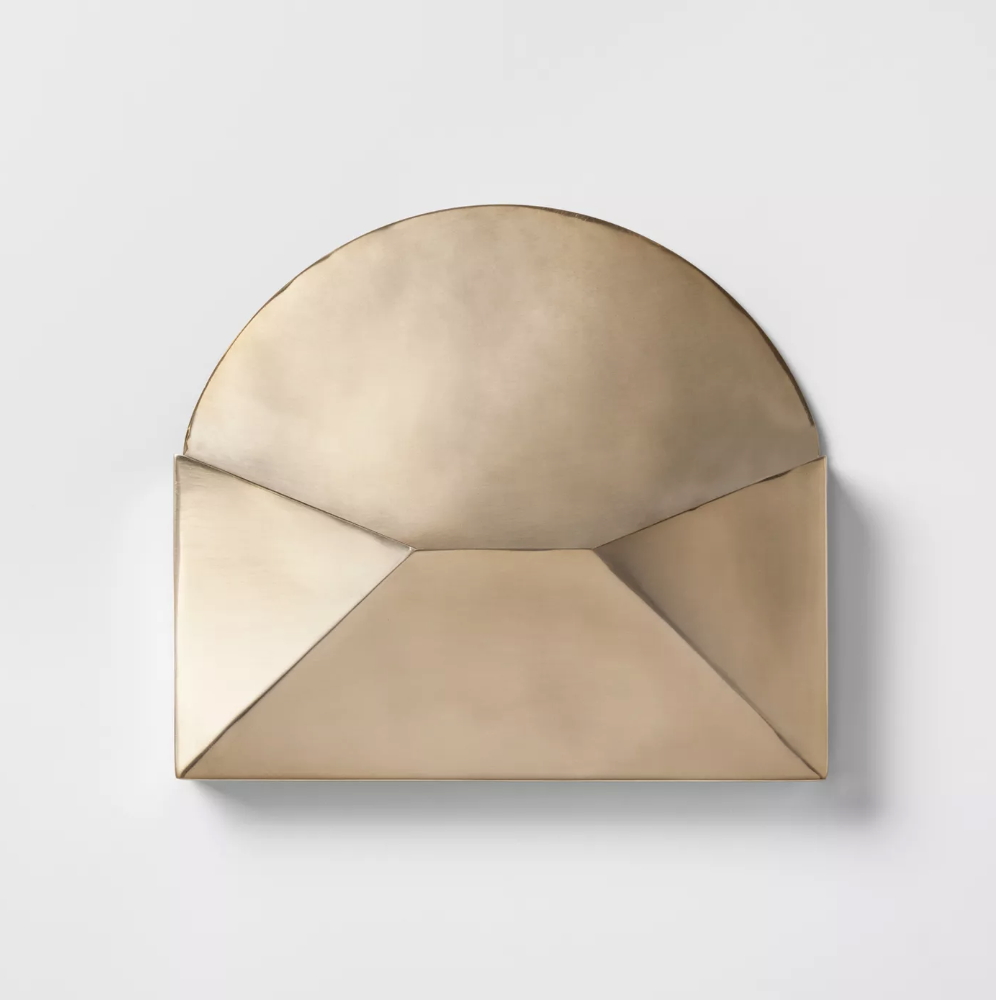 Project 62 Decorative Gold Envelope
$13
"For those smaller scraps of paper such as notes, receipts and (gulp) bills, this metal envelope is the cutest catch-all. Who hasn't put that little piece of paper "somewhere safe" never to see it again? Those days will be long over with this little beauty."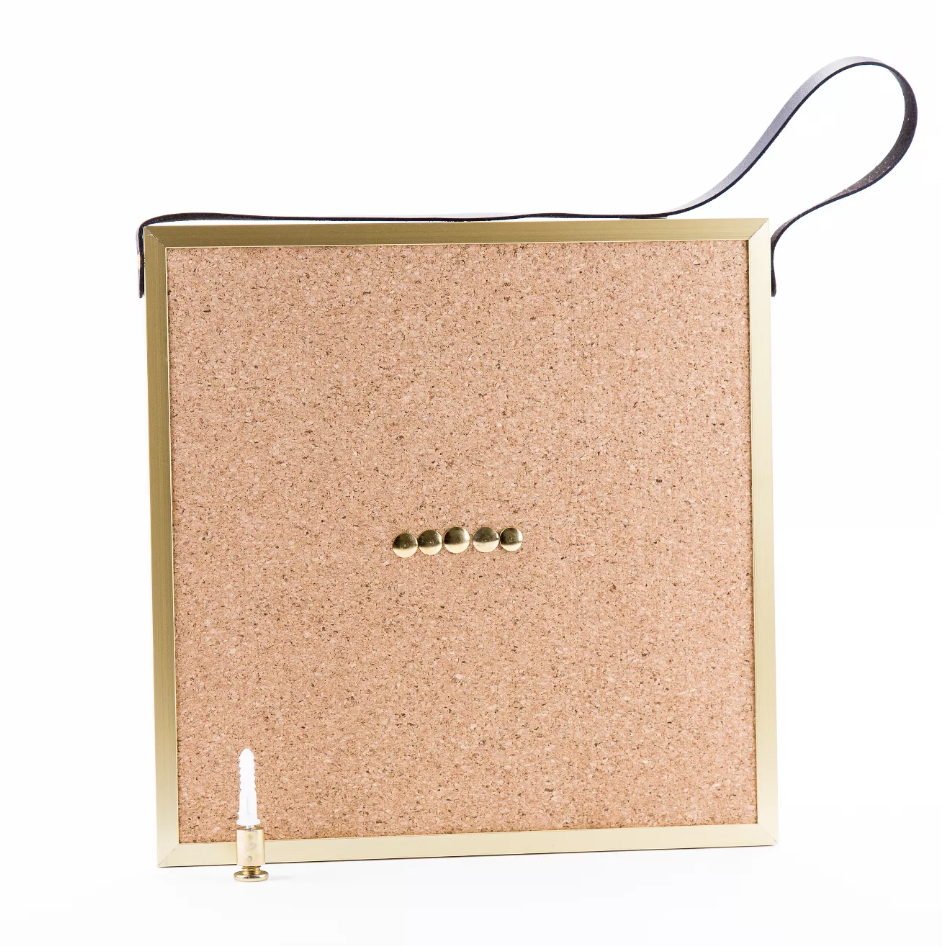 Threshold Reversible Bulletin & Chalk Board with Gold Frame
$15
"Write down a phone number, create your daily to-do's or pin an inspirational image to this adaptable multitasker. Need to make notes? Chalkboard is at your service. Papers and images need to be visibly available? Corkboard to the rescue. With the flick of the wrist this 'do it all' will help keep you organized. It's not hard on the eyes either."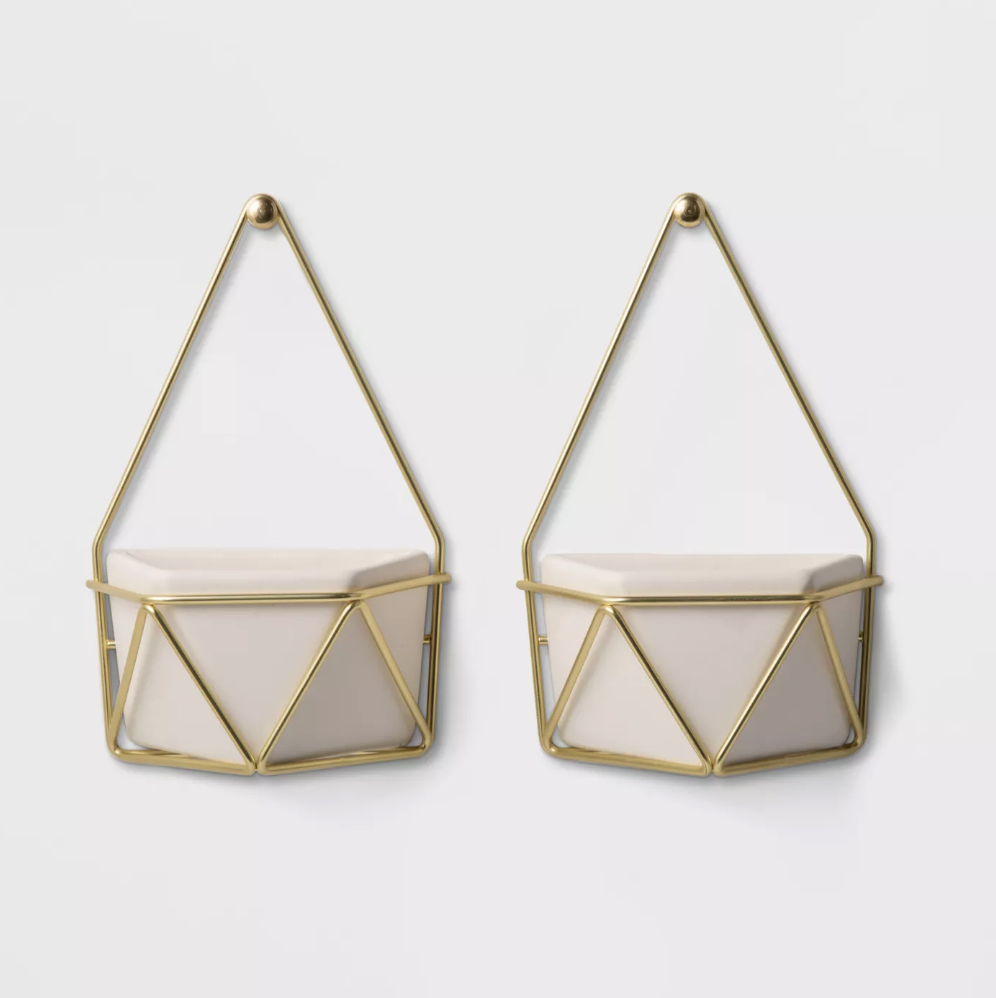 Project 62 Planter Decorative Wall Sculpture White, Set of 2
$15
"Remind yourself that you work to live not live to work with these sweet geometric planters. Fill the vessels with flowers, ferns, air plants or whatever catches your fancy. As they hang from the wall, no space is sacrificed for beauty. For those with a truly black thumb the containers can be filled with paper clips, rubber bands, or push pins."